The West Texas Chapter of Associated General Contractors is an organization of qualified construction contractors, sub-contractors and industry related companies committed to skill, integrity, and responsibility. The association provides services that include information on projects, government issues, professional development and safety services resulting in excellence from dedicated contractors leading the industry.
Join our
300+

members today!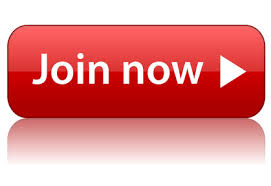 ---
Throughout the COVID-19 pandemic, AGC of America has provided excellent information on safe practices, PPP, the Cares Act, along with information and guidance to distribute and clarifications from OSHA, CDC, WHO and other agencies that impact the construction industry.  The coming months will be a challenge. You can count on your membership with West Texas AGC to receive information and breaking news to assist you. Click on the video above for a message from AGC of America.
The West Texas Chapter is working together with chapters across the country and AGC of America to provide the best resources and updated information available to our members.  The site and documents will be updated as resources become available.Please enact best practices on your job sites, within your place of business and at your homes. Share information with family and friends on how universal precautions outlined in the Resource Document can help curtail the spread of COVID-19.
Stay tuned for webinars from AGC of America on news updates. West Texas AGC will keep you informed about State and Federal guidelines for the construction industry.
ANNOUNCING THE WEST TEXAS CHAPTER
                    CAREER CENTER 

Unemployment has skyrocketed, yet construction continues to have a shortage of workers. A 'Career Center' for Job Postings has Been established on the West Texas AGC Chapter website as a NEW benefit to WTAGC members to post your jobs for public access.
Through July 31, 2020, a member may post unlimited job postings FREE.  Beginning August 1st, fees will be a reasonable $49.99 per job posting per month for members and $750.00 for non-members.
POST or VIEW JOB OPPORTUNITIES HERE

West Texas AGC member companies are now eligible to participate in the AGC Southwest Chapters 401(k) Plan, one of the largest association plans in the nation with more than $350 million in assets and over 100 participating companies. The plan started in 2009 at the AGC Houston and in 2012 merged with the Louisiana AGC multiple employer plan.
TEXAS BUILDS
Commercial construction workers in Texas talk about career opportunities, good pay and safety!
Nothing is more important to the construction industry than the safety of its workforce.  Every day thousands of dedicated construction safety professionals work hard to make sure every worker heads home to their family at the end of the day in Texas.
 Click HERE to find out what workers say about safety at their job and pride in their career.