The West Texas Chapter of Associated General Contractors is an organization of qualified construction contractors, sub-contractors and industry related companies committed to skill, integrity, and responsibility. The association provides services that include information on projects, government issues, professional development and safety services resulting in excellence from dedicated contractors leading the industry.
Join our
300+

members today!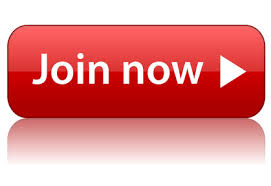 West Texas AGC is pleased to provide an automatic payment and renewal option for our members!
Associate and Professional Service Members who receive their invoices quarterly or annually may login to the Chapter website at the Membership dropdown to make the necessary changes.
For instructions on "How To" or to receive your password for access on wtagc.org please contact
abilene@wtagc.org or call 325.676.7447.
We look forward to assisting you!
2018 West Texas AGC Scholarship Award Recipients
We are very pleased to announce the recipients for the 2018 scholarships awards.  The scholarship program is funded by the generous sponsorship and participation of our members each year through the Scholarship Golf Tournament! Thank- you for helping these students and their pathway to a career in construction.
Students are listed by name, school attended, school of choice for the coming year and major.
Jett Allen / Coleman High School / Angelo State University / Civil Engineering
Thomas Haverdink / Texas A & M / Texas A & M / Mechanical Engineering
Jase Higgins / Jim Ned High School / Texas Tech University / Construction Engineering
Maddison Oles / Monterrey High School / South Plains College / Business Basics, Construction Technology
Seth Watson / Coleman High School / Angelo State University / Engineering
Reid Watts / Texas Tech University / Texas Tech University / Mechanical Engineering
CONGRATULATIONS TO EACH OF THESE OUTSTANDING STUDENTS
WE WISH THEM THE BEST IN AS THEY PURSUE COLLEGE AND IN THEIR CAREER!
AGC TEXAS BUILDING BRANCH ANNUAL CONVENTION – JUNE 6TH – 9TH 2018
AGC Texas Building Branch is proud to announce that the Nemacolin Woodlands Resort will be the home of our 41st Annual Convention. Plan to attend for learning, networking, golf, and a great experience. The deadline for hotel reservations is May 7, 2018.
Click here to register for the AGC TBB Annual Convention
Click here to explore the accommodations and then go here ⇢ to make your Online Reservations
"TEXAS BUILDS" – Safety & Career Opportunities
The Associated General Contractors of America and its Texas chapters highlight the many benefits of working in construction in the state. Promoting the industry through "Texas Builds", lets the state's construction workers explain the benefits of working in an industry that pays better than most and is improving safety faster than most other states."
WTAGC Dividend/Savings Programs Click the link below to find out more:
MEMBER SAVINGS PROGRAM